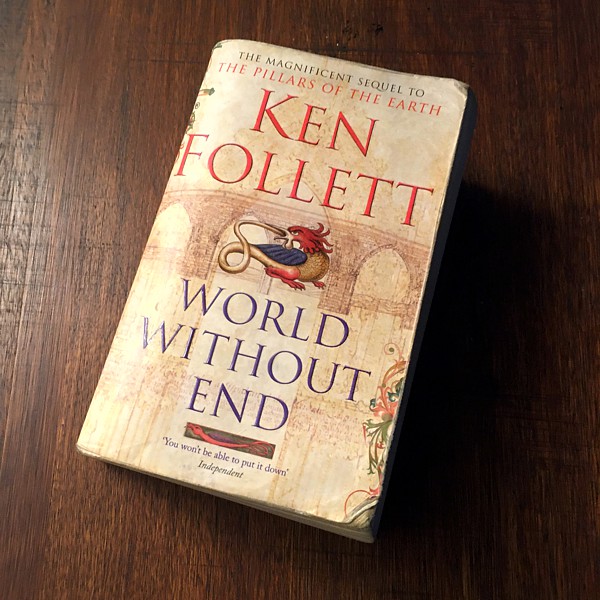 En 1989, Ken Follett asombró al mundo literario con Los pilares de la tierra, una arrolladora novela épica ambientada en la Inglaterra del siglo XII y centrada en la construcción de una catedral y en los cientos de vidas que afectó.
Mundo sin fin se desarrolla en la misma ciudad de Kingsbridge, dos siglos después de que sus habitantes terminaran de construir la exquisita catedral gótica que fue el centro de Los Pilares de la Tierra y trescientos años después de la precuela de Kingsbridge, La tarde y la mañana.
La catedral y el priorato vuelven a ser el centro de una red de amor y odio, codicia y orgullo, ambición y venganza, pero esta secuela se sostiene por sí misma. Esta vez los hombres y mujeres de un extraordinario elenco de personajes se encuentran en una encrucijada de nuevas ideas: sobre la medicina, el comercio, la arquitectura y la justicia.
En un mundo en el que los partidarios de las viejas costumbres luchan ferozmente contra los que tienen mentes progresistas, la intriga y la tensión alcanzan rápidamente un punto de ebullición con el devastador telón de fondo del mayor desastre natural que jamás haya afectado a la raza humana: la peste negra.
World Without End is a "well-researched, beautifully detailed portrait of the late Middle Ages" —The Washington Post
Reading for pleasure is a lifelong source of enjoyment, entertainment and knowledge. You're welcome to visit, share books and attend our conversation classes.