We've got some of the best English teachers in Pocitos, Montevideo, ready to get you to the next level.
Gabriel Feldman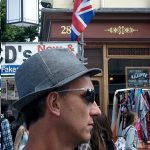 Better known as Mr G among his students, has been an EFL, ESL and ESP teacher for the past 30 years. He holds a TEFL certificate and has been involved in teaching in different language institutes (Dickens, The English Institute) and bilingual schools (Richard Anderson, St. Brendan's, Montevideo College) in Uruguay. He is so keen on playing football that he is always in pain but still manages to deliver his lessons with great enthusiasm.
Lina Ciuffreda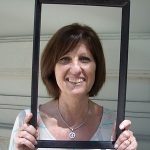 She has been teaching English at all levels for more than 30 years. She has work experience as a teacher and co-head teacher at language schools and has also worked at bilingual schools (Richard Anderson, Ivy Thomas). She holds the Trinity College London Licentiate Diploma and she is a Cambridge English Language Assessment Speaking examiner for KET, PET and FCE. Although she is very busy, she has always loved devoting her time to her teaching and to her students!
Adam Bunce
Born and raised in the South West of England, Adam studied English and Creative Writing at Bath Spa University before completing a Trinity College CertTESOL. He taught students from all over the world at the Globe English Centre in Exeter before moving to Uruguay in 2014. He currently divides his time between teaching English, painting landscapes and bringing up two-year-old twins.
Pia Ollinen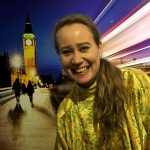 Born in Lahti, Finland, Pia grew up loving languages, specially English. She graduated as a Fashion Designer, a feature that can be seen the moment you meet her. Her love for animals is absolute, except for cockroaches! She also loves to sing sad songs, cooking and running, and is always astounded by the friendliness of Uruguayans. Pia has a favourite literary genre, too, which she enjoys both reading and writing about. All in all, a great person to lead the Go English conversation classes!
Improve your English at Go