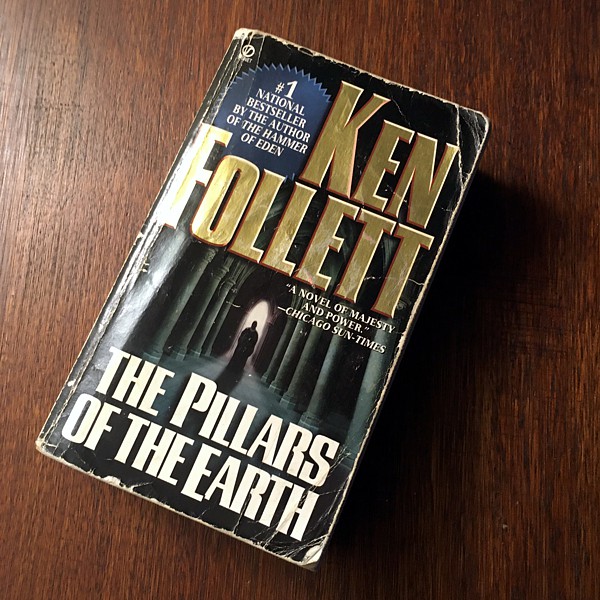 "Follett lo arriesga todo y sale claramente vencedor", afirmó Publishers Weekly con motivo de la publicación de Los pilares de la tierra.
Esta epopeya histórica, que supuso un cambio para el escritor de thrillers más vendido, sorprendió a lectores y críticos por su ambicioso alcance y su apasionante humanidad. Hoy en día, es un testimonio del inigualable dominio de la palabra escrita de Follett y de su atractivo universal.
Los Pilares de la Tierra cuenta la historia de Philip, prior de Kingsbridge, un monje devoto e ingenioso que se ve impulsado a construir la mayor catedral gótica que el mundo haya conocido; de Tom, el albañil que se convierte en su arquitecto, un hombre con el alma dividida; de la bella y escurridiza Lady Aliena, atormentada por una vergüenza secreta; y de una lucha entre el bien y el mal que volverá a la iglesia contra el estado y al hermano contra el hermano.
Una fascinante historia épica de ambición, anarquía y poder absoluto situada en el extenso lienzo medieval de la Inglaterra del siglo XII, es la obra maestra histórica de Ken Follett.
La "extraordinaria . . monumental obra maestra" (Booklist) que cambió el curso de la ya fenomenal carrera de Ken Follett, y que comienza donde terminó su precuela, La tarde y la mañana.
Reading for pleasure is a lifelong source of enjoyment, entertainment and knowledge. You're welcome to visit, share books and attend our conversation classes.