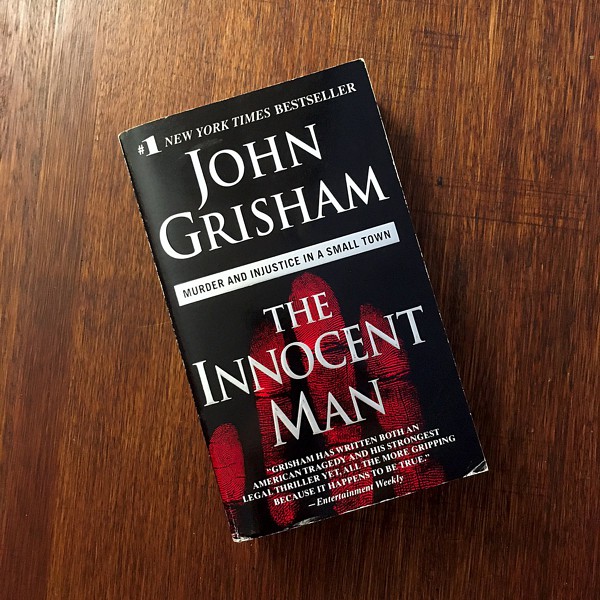 Número 1 de los bestsellers del New York Times. Ahora una serie documental original de Netflix.
La primera obra de no ficción de John Grisham: una historia de crimen real que aterrorizará a cualquiera que crea en la presunción de inocencia.
Una tragedia americana y el thriller legal más fuerte de Grisham hasta la fecha, aún más apasionante porque resulta ser real.

Entertainment Weekly
En la ciudad de Ada, Oklahoma, Ron Williamson iba a ser el próximo Mickey Mantle. Pero en su camino a las Grandes Ligas, Ron tropezó, con sus sueños rotos por la bebida, las drogas y las mujeres. Entonces, en una noche de invierno de 1982, no muy lejos de la casa de Ron, una joven camarera llamada Debra Sue Carter fue salvajemente asesinada.
La investigación no llevó a ninguna parte. Hasta que, con las pruebas más endebles, condujo a Ron Williamson. El héroe de un pequeño pueblo fue acusado, juzgado y condenado a muerte en un juicio plagado de testigos mentirosos y pruebas contaminadas que destrozarían la vida de un hombre ya roto, y dejarían libre a un verdadero asesino.
Impecablemente investigado, apasionantemente narrado, lleno de dramatismo en el último momento, The Innocent Man se lee como un thriller legal que hace pasar las páginas.
Elogios para The Innocent Man: Murder and Injustice in a Small Town:
Grisham ha creado un thriller legal con tanto suspense y ritmo como su exitosa obra de ficción.

The Boston Globe
Una historia de crimen real descarnada y desgarradora.

Time
Un triunfo.

The Seattle Times
Reading for pleasure is a lifelong source of enjoyment, entertainment and knowledge. You're welcome to visit, share books and attend our conversation classes.