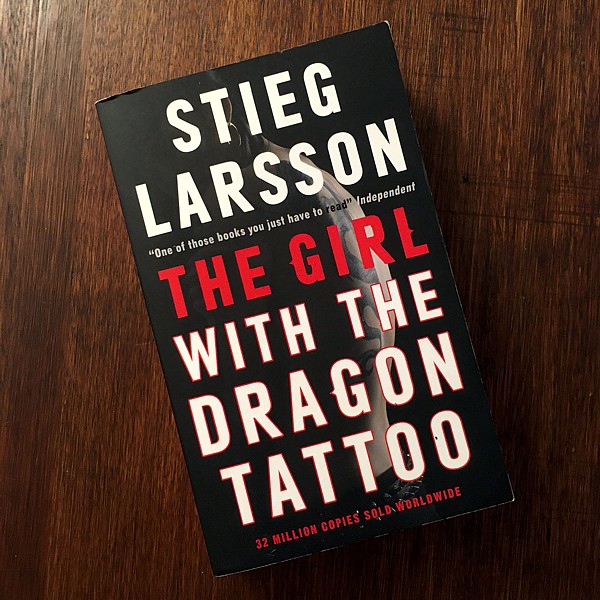 La chica del dragón tatuado, de Stieg Larsson, es el punto de partida perfecto del Scandi Noir.
La dinámica entre todos los personajes se quedará contigo y te enviará directamente al segundo libro de la serie Millennium de Larsson. Otra prueba del efecto duradero del libro es que no hay una, sino dos adaptaciones cinematográficas diferentes del libro.
El misterio del asesinato, la saga familiar, la historia de amor y la intriga financiera se combinan en una novela satisfactoriamente compleja y con una atmósfera entretenida, la primera de la emocionante serie Millenium de Stieg Larsson, protagonizada por Lisbeth Salander.
"Combina el frío telón de fondo sueco y el psicodrama malhumorado de una película de Bergman con la espeluznante pirotecnia de un thriller de asesinos en serie, y luego añade una heroína punk enfadada y un periodista de investigación sin suerte, y tienes los ingredientes de la primera novela de Stieg Larsson."

The New York Times
Harriet Vanger, descendiente de una de las familias más ricas de Suecia, desapareció hace más de cuarenta años. Todos estos años después, su anciano tío sigue buscando la verdad. Contrata a Mikael Blomkvist, un periodista cruzado recientemente atrapado por una condena por difamación, para que investigue. Para ello, cuenta con la ayuda de Lisbeth Salander, una prodigiosa punk tatuada y con piercings. Juntos se adentran en una veta de iniquidad insondable y corrupción asombrosa.
Reading for pleasure is a lifelong source of enjoyment, entertainment and knowledge. You're welcome to visit, share books and attend our conversation classes.