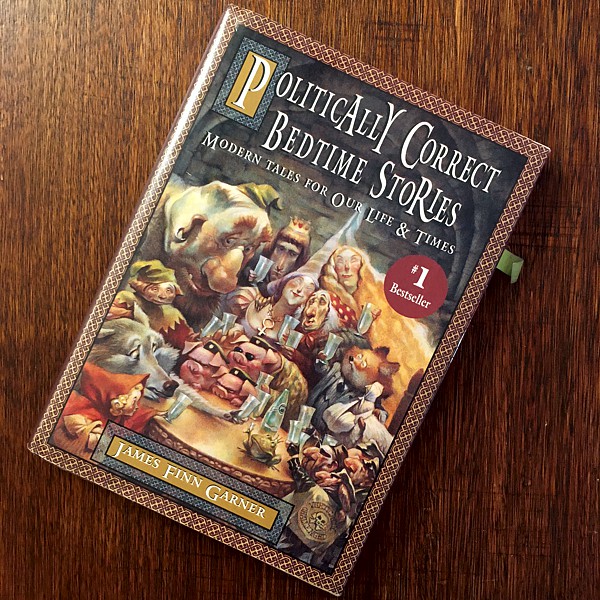 Publicado originalmente en 1994, Politically Correct Bedtime Stories pasó más de 60 semanas en la lista de los libros más vendidos del New York Times, llegando a alcanzar el número 1. También fue un éxito de ventas en Canadá y Gran Bretaña, y ha sido traducido a más de 25 idiomas y adaptado en numerosas ocasiones para el teatro y la radio. Según el Times de Londres:
"Es hermosa. Derriba, con pocas pero elegantes palabras, una docena de tonterías. Es mejor de lo que puedo transmitir".

Times of London
Desde Cenicienta, que rechaza las ideas irreales de la belleza femenina, hasta los Tres Cerditos, que se arman y derrocan a sus opresores lobos imperialistas, todas las personas de mente correcta se sentirán cómodas leyendo estas versiones ilustradas a sus pequeños preadultos.
Además, esta nueva edición contiene el clásico de las aves acuáticas, suprimido durante mucho tiempo, ¡El patito que fue juzgado por sus méritos persuasivos y no por su aspecto físico!
Reading for pleasure is a lifelong source of enjoyment, entertainment and knowledge. You're welcome to visit, share books and attend our conversation classes.