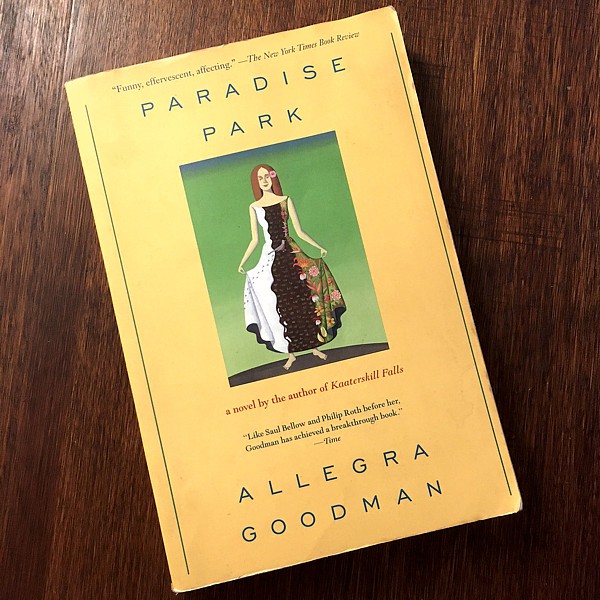 Allegra Goodman ha deleitado a los lectores con sus aclamadas colecciones Inmersión total y La familia Markowitz, y con su célebre primera novela, Kaaterskill Falls, que fue un bestseller nacional y una finalista del National Book Award.
Abandonada por su pareja de baile folclórico, Gary, en una habitación de hotel de Honolulu, Sharon se da cuenta de que podría volver a Boston –y a su distanciada familia– o escuchar esa vocecita en su interior. La voz que pregunta: "¿Cómo es que Gary pudo perseguir sus causas, mientras que yo sólo pude perseguirlo a él?". Así, con el corazón abierto, el alma en llamas y sus escasas posesiones (una guitarra, dos faldas de gasa indias, un bikini de macramé y el reloj de plata de su abuelo), Sharon comienza su propia búsqueda espiritual.
Siempre optimista, está segura de que se ha hecho rica "espiritualmente hablando", hasta que se queda sin nada. Entonces, en una convergencia kármica de acontecimientos, Sharon emprende el camino de regreso al judaísmo. Sin embargo, a pesar de abrazar su tradición, el incontenible yo de Sharon le tira de la manga. Especialmente cuando conoce a Mikhail, se enamora de verdad por fin y descubre lo que ni siquiera ella podía imaginar: su destino.
Reading for pleasure is a lifelong source of enjoyment, entertainment and knowledge. You're welcome to visit, share books and attend our conversation classes.