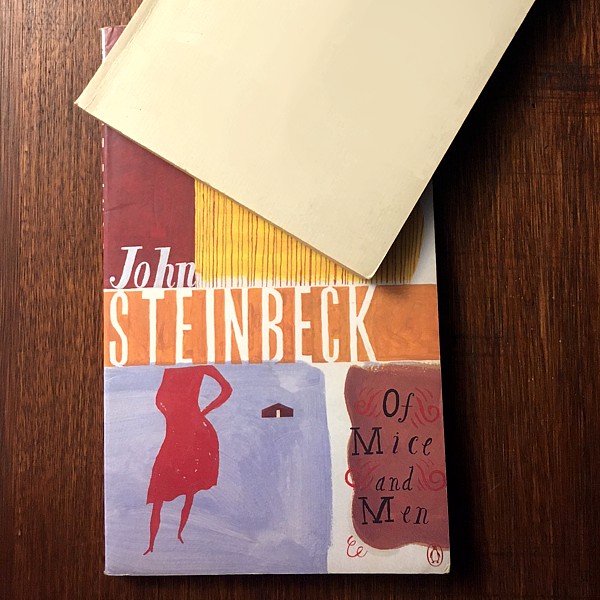 Una controvertida historia de amistad y tragedia durante la Gran Depresión
Son una pareja improbable: George es "pequeño y rápido y de rostro oscuro"; Lennie, un hombre de enorme tamaño, tiene la mente de un niño pequeño. Sin embargo, han formado una "familia", aferrándose juntos frente a la soledad y la alienación.
Trabajan en los polvorientos campos de hortalizas de California, y se apresuran a trabajar cuando pueden, viviendo una existencia de mano en mano.
George y Lennie tienen un plan: tener un acre de tierra y una choza que puedan llamar suya. Cuando consiguen trabajo en un rancho del Valle de Salinas, la realización de su sueño parece estar a su alcance.
Pero ni siquiera George puede proteger a Lennie de las provocaciones de una mujer coqueta, ni predecir las consecuencias de la inquebrantable obediencia de Lennie a las cosas que le enseñó George.
"A thriller, a gripping tale… that you will not set down until it is finished. Steinbeck has touched the quick." —The New York Times
Reading for pleasure is a lifelong source of enjoyment, entertainment and knowledge. You're welcome to visit, share books and attend our conversation classes.