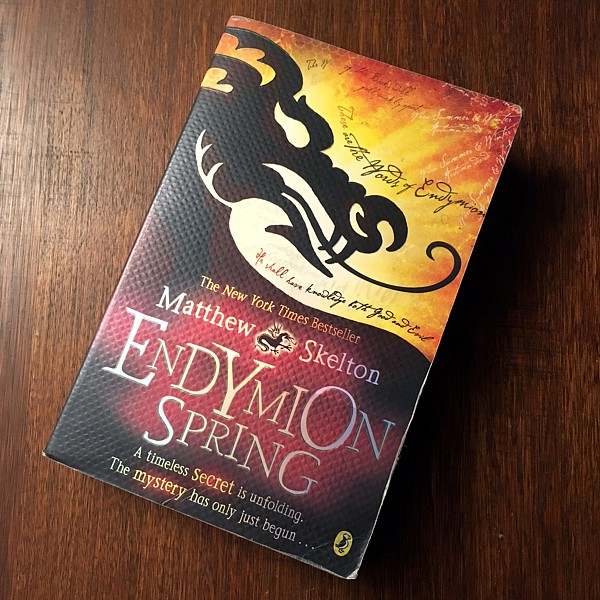 Maguncia, 1452. Mientras la ciudad duerme bajo un manto de nieve, dos figuras avanzan por las oscuras callejuelas, arrastrando un arcón cuyo cerrojo se abre sólo después de probar la sangre de quien osa tocarlo.
Endymion Spring es un joven aprendiz de Gutenberg que abandona el taller de su amo cuando el destino pone en sus manos un misterioso libro en blanco codiciado por el extraño y maléfico Fust.
Más de quinientos años después, en una biblioteca de Oxford, un muchacho de doce años llamado Blake Winters encuentra un extraño libro y, al tocarlo, siente una punzada en el dedo.
El volumen tiene todas las páginas en blanco y un papel que parece temblar, como si estuviera vivo. De pronto, en las páginas surgen palabras que sólo Blake puede ver, palabras que remiten a un libro mágico, capaz de revelar todos los secretos del universo.
Con un ritmo trepidante y una detallada evocación de Gutenberg y el descubrimiento de la imprenta, Matthew Skelton ha escrito una aventura llena de magia y misterio, que combina historia y fantasía en un tema tan antiguo como los libros: el poder que encierra el conocimiento.
Reading for pleasure is a lifelong source of enjoyment, entertainment and knowledge. You're welcome to visit, share books and attend our conversation classes.