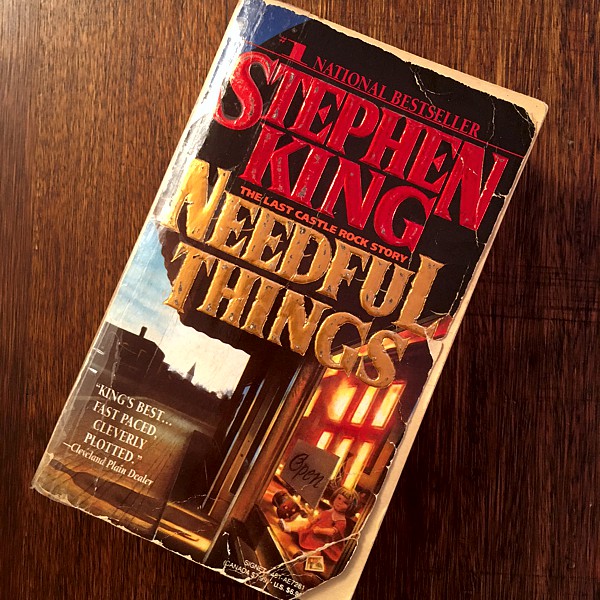 Ambientada en la ciudad ficticia de Castle Rock, Maine.
El maestro de la narrativa Stephen King presenta el clásico bestseller número 1 del New York Times sobre una misteriosa tienda que puede venderte lo que desees, pero no sin exigirte un precio terrible a cambio.
La ciudad de Castle Rock, Maine, ha visto su cuota de rarezas a lo largo de los años, pero nada es tan peculiar como la pequeña tienda de curiosidades que acaba de abrir sus puertas. Su misterioso propietario, Leland Gaunt, parece tener algo para todo el mundo en Needful Things… artículos interesantes que van desde lo que no tiene ningún valor hasta lo invaluable. Nada tiene precio en este lugar, pero todo está en venta.
El deseo del corazón de cualquier residente de Castle Rock se puede encontrar fácilmente entre las curiosidades, a cambio de un poco de dinero y -a petición específica de Leland Gaunt- un montón de amenazas contra sus vecinos.
Todos en la ciudad parecen dispuestos a hacer un trato en Needful Things, pero el diablo está en los detalles. Y nadie hace caso del cartelito que cuelga en la pared: Caveat emptor. En otras palabras: el comprador asume el riesgo.
Reading for pleasure is a lifelong source of enjoyment, entertainment and knowledge. You're welcome to visit, share books and attend our conversation classes.