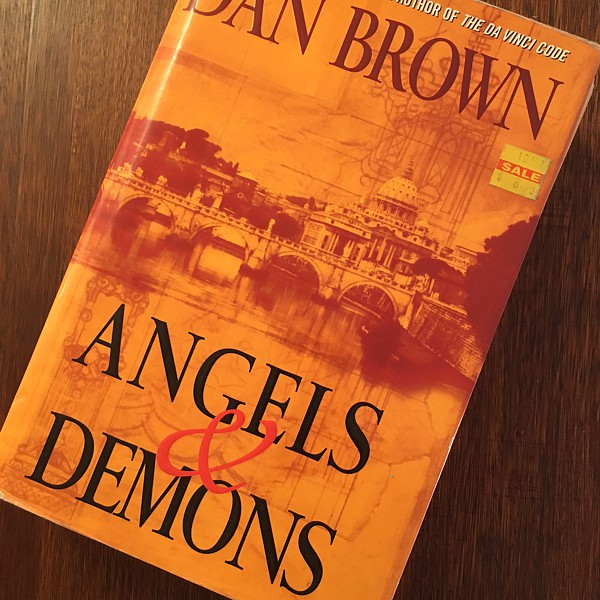 Experimente el explosivo, "intrigante, imaginativo y con mucho suspenso" thriller clásico del autor de los bestsellers número 1 del New York Times El Código Da Vinci e Inferno, que sigue a Robert Langdon en una carrera contrarreloj para descubrir los secretos más oscuros de Roma.
Una antigua hermandad secreta. Una nueva y devastadora arma de destrucción. Un objetivo impensable.
Cuando el mundialmente conocido simbólogo de Harvard, Robert Langdon, es llamado a un centro de investigación suizo para analizar un misterioso símbolo, descubre pruebas de lo inimaginable: el resurgimiento de una antigua y poderosa hermandad secreta conocida como los Illuminati, que tiene en su punto de mira a su viejo enemigo: la Iglesia Católica.
Desesperado por salvar el Vaticano, Langdon une fuerzas en Roma con la bella y misteriosa científica Vittoria Vetra. Juntos, se embarcan en una frenética búsqueda a través de criptas selladas, peligrosas catacumbas, catedrales desiertas y la bóveda más secreta de la tierra: la guarida de los Illuminati, largamente olvidada, que alberga la única esperanza para la salvación de la Iglesia Católica.
"Ángeles y Demonios es una aventura en tiempo real que te deja sin aliento"

San Francisco Chronicle
Un thriller irresistible e inteligente que pasa de las epifanías iluminadoras a las verdades oscuras cuando la batalla entre la ciencia y la religión se convierte en una guerra.
Reading for pleasure is a lifelong source of enjoyment, entertainment and knowledge. You're welcome to visit, share books and attend our conversation classes.