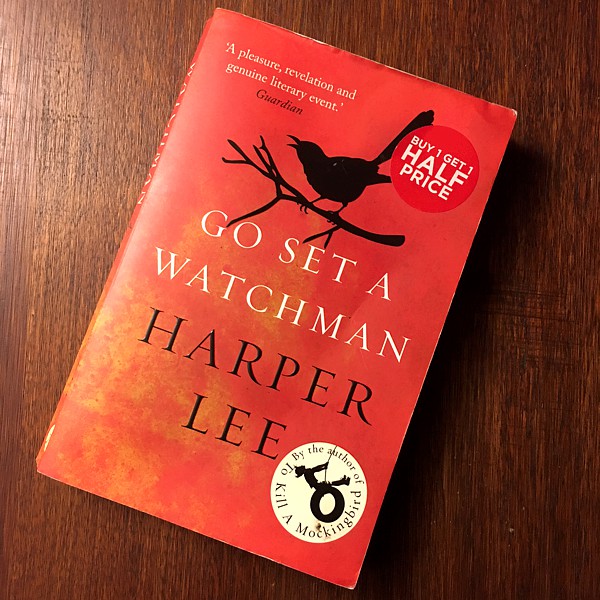 Una novela histórica de Harper Lee, ambientada dos décadas después de su querida obra maestra ganadora del Premio Pulitzer, Matar a un ruiseñor.
Jean Louise Finch, de 26 años, "Scout", regresa a su casa de Maycomb, Alabama, desde la ciudad de Nueva York para visitar a su anciano padre, Atticus.
Con el telón de fondo de las tensiones por los derechos civiles y la agitación política que estaban transformando el Sur, la vuelta a casa de Jean Louise se torna agridulce cuando se entera de inquietantes verdades sobre su unida familia, el pueblo y las personas más queridas para ella. Los recuerdos de su infancia vuelven a aparecer y sus valores y suposiciones se ponen en duda.
Con muchos de los personajes emblemáticos de Matar a un ruiseñor, Ve y pon un centinela capta perfectamente a una joven y a un mundo en dolorosa pero necesaria transición para salir de las ilusiones del pasado, un viaje que sólo puede ser guiado por la propia conciencia.
Se trata de una novela inolvidable de sabiduría, humanidad, pasión, humor y precisión sin esfuerzo, una obra de arte profundamente conmovedora que evoca maravillosamente otra época y es relevante para nuestros tiempos.
No sólo confirma la brillantez duradera de Matar a un ruiseñor, sino que también sirve como su compañero esencial, añadiendo profundidad, contexto y nuevo significado a un clásico americano.
"Go Set a Watchman is such an important book, perhaps the most important novel on race to come out of the white South in decades." —New York Times
Reading for pleasure is a lifelong source of enjoyment, entertainment and knowledge. You're welcome to visit, share books and attend our conversation classes.