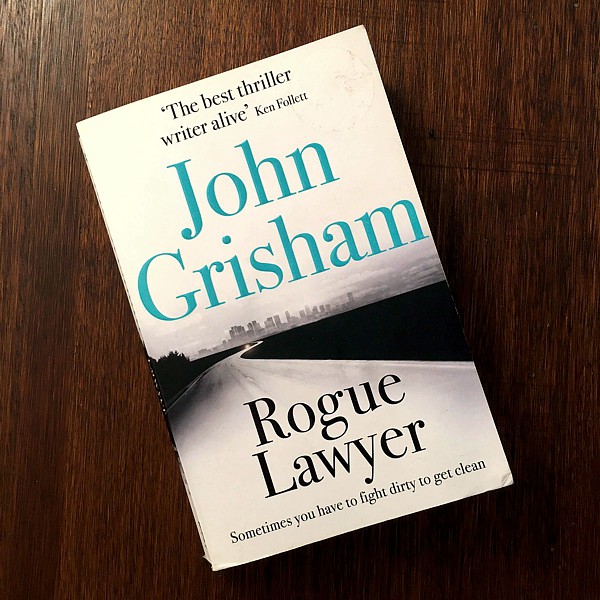 Número 1 de los bestsellers del New York Times. Nombrado uno de los mejores libros del año por el Washington Post y NPR.
Con uno de los personajes más coloridos, extravagantes y vívidos de John Grisham, Rogue Lawyer muestra al maestro del thriller legal en su mejor momento.
En el lado correcto de la ley, más o menos, Sebastian Rudd no es el típico abogado de la calle. Su oficina es una furgoneta a prueba de balas personalizada, con Wi-Fi, un bar, una pequeña nevera y sillas de cuero fino.
No tiene bufete, ni socios, y sólo tiene un empleado: su chófer, fuertemente armado, que también es su guardaespaldas, asistente legal, confidente y caddie de golf.
Sebastian bebe bourbon de baja graduación y lleva una pistola. Defiende a personas a las que otros abogados no se acercan: un chico drogado y tatuado que se rumorea que pertenece a una secta satánica; un despiadado señor del crimen condenado a muerte; un propietario de una vivienda detenido por disparar a un equipo SWAT que invadió su casa por error. ¿Por qué estos clientes? Porque Sebastián cree que todo el mundo tiene derecho a un juicio justo, aunque tenga que saltarse la ley para conseguirlo.
Elogios para Rogue Lawyer;
Tremendo… inventivo… Grisham sigue haciendo que parezca fácil

The Washington Post
Sebastian Rudd es… una especie de Philip Marlowe del siglo XXI… con una voz de sabelotodo contundente, ruda y poética.

The New York Times
Profundamente atractivo y entretenido… [Grisham encuentra] un intenso dramatismo en las pequeñas escaramuzas que se producen en nuestro sistema legal cada día.

USA Today
Grisham ha dado un paso en una nueva e intrigante dirección.

The New York Times
Reading for pleasure is a lifelong source of enjoyment, entertainment and knowledge. You're welcome to visit, share books and attend our conversation classes.